Politecnico di Milano (POLIMI) is the first Italian university both in general and in the Engineering & Technology category. The Dipartimento di Elettronica, Informazione e Bioingengeria (DEIB) is one of the largest European ICT departments. The POLIMI Team is constituted by the Optical Communications Group with expertise in optical fibre communications including systems at high bit rate for short, medium and long-haul distances; multicarrier modulation formats, spatial division multiplexing management; WDM and TWDM PON and client optics applications. POLIMI will coordinate PASSION with the assistance of Fondazione Politecnico di Milano (FPM). It will also support the VCSEL characterization and the exploitation of high spectral efficiency modulation formats in the experimental demonstrator.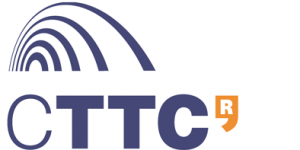 The Centre Tecnològic de Telecomunicacions de Catalunya (CTTC) is a non-profit research institution based in Castelldefels (Barcelona), resulting from a public initiative of the Regional Government of Catalonia (Generalitat de Catalunya). Research activities are organized onto four research divisions: Communication Networks, Communication Systems, Communication Technologies and Geomatics. The Communication Networks Division and the Optical Networks and Systems (ONS) department of CTTC will be involved in the analysis of the capabilities of the radically new scalable and modular metro systems architecture, including SDN-enabled adaptive transmission systems and the suitable control and management infrastructure.

Technische Universiteit Eindhoven (TUE) in the Netherlands offers (pre)graduate engineering programmes (BSc and MSc) and post-graduate technological design (MTD), PhD and teacher training programmes (MSc) and post-academic continuing education. The courses are research-driven and design-oriented. In particular, TUE hosts the Dutch national centre on III-V-semiconductors and opto-electronics and with these facilities, COBRA belongs to the world's best equipped academic research centres in the field of Photonics. As an expert of node/switch technologies and of integration on silicon, in PASSION TUE will provide the design and the fabrication of integrated switching circuits and the support in Tx and Rx modules.

VTT Technical Research Centre of Finland is a non-profit government organization established by law and operating under the auspices of the Finnish Ministry of Employment and the Economy. VTT is a multi-technological research organization providing high-end technology solutions and innovation services. From its wide knowledge base, VTT can combine different technologies, create innovations and a wide range of world-class technologies and applied research services, thus improving its clients' competitiveness and competence. Within PASSION, VTT will support the passive silicon on insulator (SOI) design, fabrication and testing of the Tx and Rx devices.

VERTILAS GmbH (VERT), founded in 2001, is a spin-off from the Technical University of Munich (TUM). VERT has developed a unique laser design around a Buried Tunnel Junction (BTJ) concept and launched single mode InP VCSEL products with more than 15 different wavelengths for various applications. VERT VCSELs are specifically designed and manufactured to offer excellent single mode behavior and excellent performance over a wide temperature range with very low power consumption. They can be directly modulated at 10.3 Gbps and 25.8 Gbps, with the fastest data rate measured at 50 Gbps. Within PASSION, VERT will design, process and characterize the high-performance single-mode WDM VCSELs.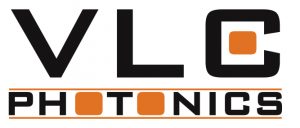 VLC Photonics is a spin-off company of the Universitat Politecnica de Valencia, the SME is devoted to provide all kind of services related to the development of photonic integrated circuits (PICs). VLC, as a pure-play fabless design house, works with multiple foundries embracing the generic integration model, and makes use of these fabrication platforms to always chose the most suited substrate material (Silicon-on-insulator, Silica/PLC, SiN/TripleX, InP/GaAs) for the application at hand. Within PASSION, VLC will support on specification, design and characterization activities of photonic circuits, and will serve as a platform to commercially exploit design libraries from VLC and any other partner too.

OPSYS Technologies is a spin-off company of Finisar corporation Israel based R&D center, located in Israel. OPSYS core technology is different type of electro-optical devices development and integration. By using this technology OPSYS provides electro-optic based solutions for various markets and applications, with strong expertise in optics, RF design, transceiver, wavelength selective switch (WSS) and advance transceiver based line cards for data and telecommunication. OPSYS has in house production capability with the most advanced test and measurement equipment. OPSYS will design and manufacture high density and high baud rate transceivers and high port count WSS based line cards.

Effect Photonics B.V. (EFP) is a research-performing SME based in Eindhoven. It was founded in 2010 and was spun out of the prestigious Eindhoven University of Technology (TUE) in 2013. EFP develops and delivers optical communication products based on InP (Indium Phosphide) photonics integration using a fabless business model. The PIC design expertise is combined with a unique low-cost packaging technology, developed in-house specially for highly integrated system-on-chip products. Within PASSION, EFP will develop the multichannel coherent receivers.

SM Optics (SMO) is a young Company, part of SIAE Microelectronics Group, funded from a spinoff of Alcatel-Lucent Italia. It has been built over the core R&D team of about 270 people, who since 1990 develop a piece of history of Italian telecommunication sector deeply influencing the worldwide market with innovative products. Besides to continue to support Alcatel-Lucent product development as consultant, SMO is working on new products addressing both Telecom and Datacom market, introducing strong differentiators both in photonics and in network management domains. SMO will support the system subsystem integration and the experimental demonstration in a suitable field-trial, considering also the standardization aspects.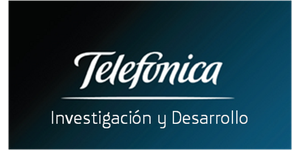 Telefónica Investigación y Desarrollo (TID) is the innovation company of the Telefónica Group. Owned 100% by Telefónica, this subsidiary was formed in 1988, with the aim of strengthening the Group's competitiveness through technological innovation. Within PASSION, the TID Team is constituted by the Core and Transport group, which will support the network architecture design and identify the metro user requirements. Universidad Carlos III de Madrid (UC3M) will participate to PASSION as a third party of TID. Therefore, UC3M will work on the techno-economic analysis of PASSION deployment scenarios and the scientific dissemination of the results.

The European Photonics Industry Consortium (EPIC) is an association with more than 300 leading industry members from the photonics value chain. It is a non-profit, industry driven, small enterprise registered in France and operating from offices in Brussels and Eindhoven, where it can leverage its close ties to other connected organizations such as SEMI and Digital Europe. EPIC works closely with related industries, universities, and public authorities to build a more competitive photonics industrial sector, capable of both economic and technological growth in a highly competitive world-wide marketplace. Within PASSION, EPIC will support all the activities regarding the exploitation and the dissemination of the results.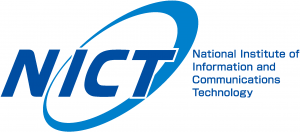 The National Institute of Information and Communications Technology (NICT) is Japan's sole National Research and Development Agency specializing in the field of information and communications technology. NICT promotes the full spectrum of research and development in ICT from basic to applied research with an integrated perspective, promoting Japan advancement. Within PASSION, NICT is present with the Photonic Network System Laboratory (PNSL), one of the world's leading research laboratories specializing in advanced SDM transmission fibres, dynamic networks and optical access technology. NICT will support the project with multicore fibres and device testing in its suitable test bed.
Electronic and Telecommunications Research Institute (ETRI) is the biggest government-funded research institute in Korea and has led to the successful development of Korea in the area of information and telecommunication technologies since its foundation in 1976. In addition, to create the synergy between photonic and wireless semiconductor components, ETRI performs researches on compound semiconductor materials (e.g. InP, GaAs, GaN etc.) to develop ultra-high speed photonic/wireless components, such as high-speed optical network components, 3D packaging technology for optical and wireless convergence devices. ETRI will support PASSION with space switch devices and components.

ChemOptics Inc. (CHEM) designs, manufactures and markets high quality optical components for the optical communications on the basis of advanced waveguide technologies including unique materials, since 2005. CHEM will collaborate with ETRI in the realization of space switch devices and components providing new polymer materials available to nano and micro optical elements using UV-imprinting technique.